Want to Build a REAL E-Commerce Company.. With Soul?
Enjoy the first hour of the "Backstage Pass" workshop.. filmed LIVE at the Rewind Shop.. absolutely FREE (no email. no catch)
Hi, I'm Ryan Lee - the founder of
Rewind Bars
(yeah.. the coolest bar company on the planet!).
A few weeks ago, a handful of entrepreneurs came from all over the world (seriously, one founder made the trip from Spain to the U.S. for it!) to attend a closed-door workshop where I took them "behind the scenes" of how to build an e-com company from scratch.
For the entire day, we dove deep into HOW TO create a real "direct-to-consumer" brand with soul! A true
t-shirtable
business (would you wear your company name on your shirt?).
That's right... real-world, roll-up-your-sleeves strategy never revealed before. All
filmed LIVE in our retail shop
.. complete with an old-school 80s arcade.
No games. No tricks. No gimmicks. No Amazon. No promises of millions overnight. No $10K "coaching".
This is NOT about "hacks" or FBA or finding a cheap product in China for $3 and selling it for $6 on Amazon.
Nope. This workshop is about how to create a company with real value, real profits and real equity. Something YOU control by selling "direct-to-consumer". Something that grows month-over-month. Something that's also (as a nice side benefits) a sellable asset.
Luckily... the cameras were rolling the entire workshop!
Let Me PROVE It Rocked.. For FREE!
This was a full-day workshop (almost 7 hours), but as my gift.. you can watch the first hour absolutely free below. No email necessary. Just click 'n' watch with no strings attached.

Why would I do this? Why would I give the entire first video away for FREE?

I believe in giving first. And there's soooo much hype when it comes to business building (especially in e-commerce). Especially the fly-by-night operators who are only as good as their last sale. It's impossible to know who to believe and who to TRUST.

If you like what you see in the first hour - then maybe you'll want to invest and purchase the rest of the workshop. It's easy, just scroll below the video and click the button for instant access.

And if you don't find it valuable, if you think I'm a terrible entrepreneur.. heck, if you find my NY accent annoying - that's cool too. Hopefully you'll get some ideas for your business, put them to good use and we part as friends. No harm done.

For now, it's time to sit back, relax and get ready to "Rewind"...
Like This? Want More?
Take your time and watch the video above. And I mean really watch it. Let it sink in.

And if you liked it, there's another 6 videos of this workshop just waiting for you inside.

Here's just a taste of what you'll discover...
8 questions you MUST ask all your vendors before you pay them one dollar
The #1 app your store must have
This 10-minute habit will generate up to 85% of your sales
2 places to build your brand
Our best converting videos.. and they were free
Beware of the 4 "hidden" costs in your e-commerce business
The case AGAINST selling on Amazon
The perfect email formula for tripling your sales
And so much more...
This is the REAL stuff most e-commerce programs don't tell you about. It's the strategies that'll position you for a long-term profitable, sellable (and fun!) business.

If you're ready to build a brand you're proud of (and, based on the first video, believe this workshop can help you on your journey), then you can purchase everything for a very fair price.

Simply click the button below to get INSTANT access to the workshop PLUS over 400 pages of handouts for just one payment of $197 (no sneaky recurring billing!).

Workshop participants paid $1,000 to attend (plus travel and hotel). But you get ALL the videos and handouts (digital download) for a no-brainer one-time fee of $197.

Click the button now before this special offer is taken down...
P.S. I'm sure you are skeptical - and you should be. But here's my Guru-Free guarantee...

#1. Go through the entire workshop. If you don't feel it was worth 10X your investment, you'll get a full refund. No questions asked. No jumping through hoops. No calls begging you to reconsider.

#2. You might be thinking "what's the catch?". Normally, a product sold this inexpensively usually comes with a high-pressure pitch for some $20K coaching program. But not this.

There is no catch. I love teaching entrepreneurs and it's also a way to raise funds for my Rewind Institute...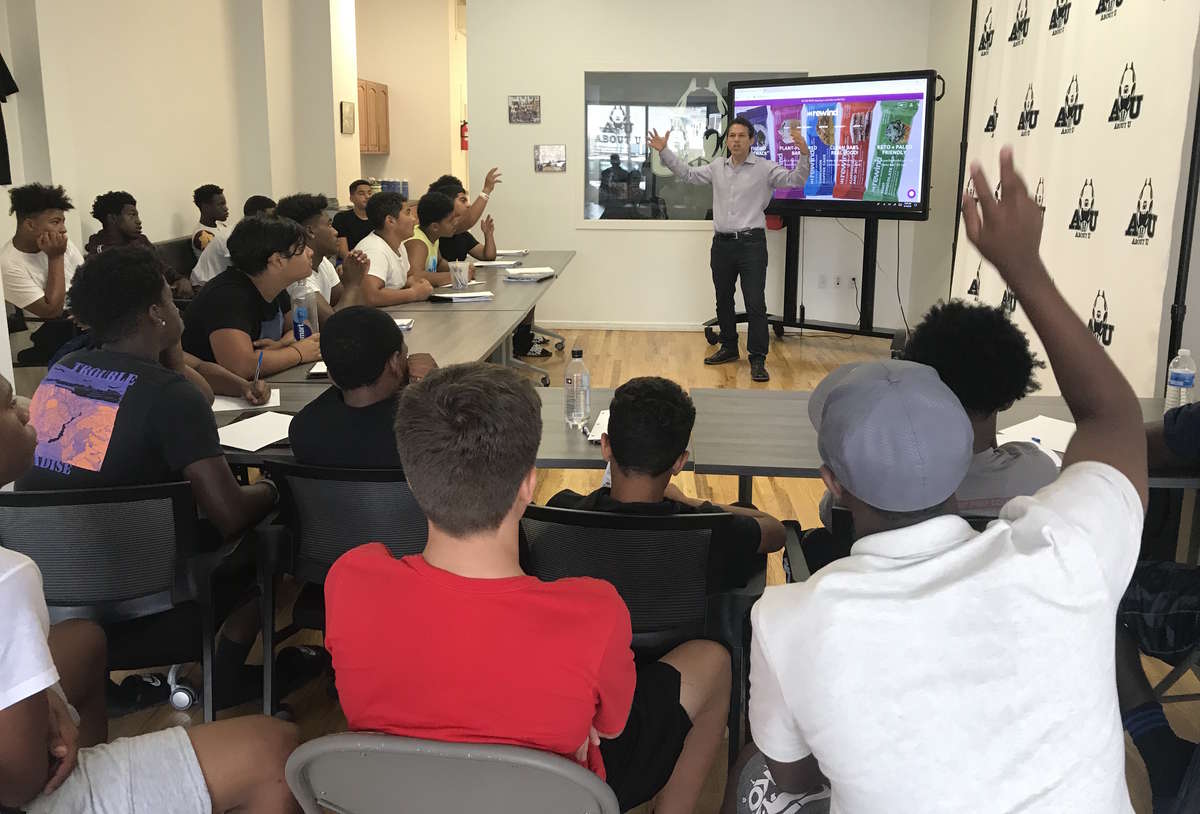 FEEL REALL GOOD ABOUT INVESTING IN THIS PROGRAM.
Oh yeah - you can feel even better about investing in this program because a percentage of all these sales go directly to our Rewind Institute. This is our program where we work directly with Inner-City youth.. teaching them entrepreneurial & leadership skills - and how to build a business the RIGHT way.

Help yourself. Help them. Help your customers.

That, my friend, is a WIN for everybody.

Click "Add to Cart" button right now for INSTANT ACCESS to the workshop videos and 400+ pages of handouts...