THE ONLY GLUTEN-FREE, VEGAN, SUPERFOOD BAR WITH ZERO ARTIFICIAL INGREDIENTS, 7 NET CARBS AND TASTES LIKE HEAVEN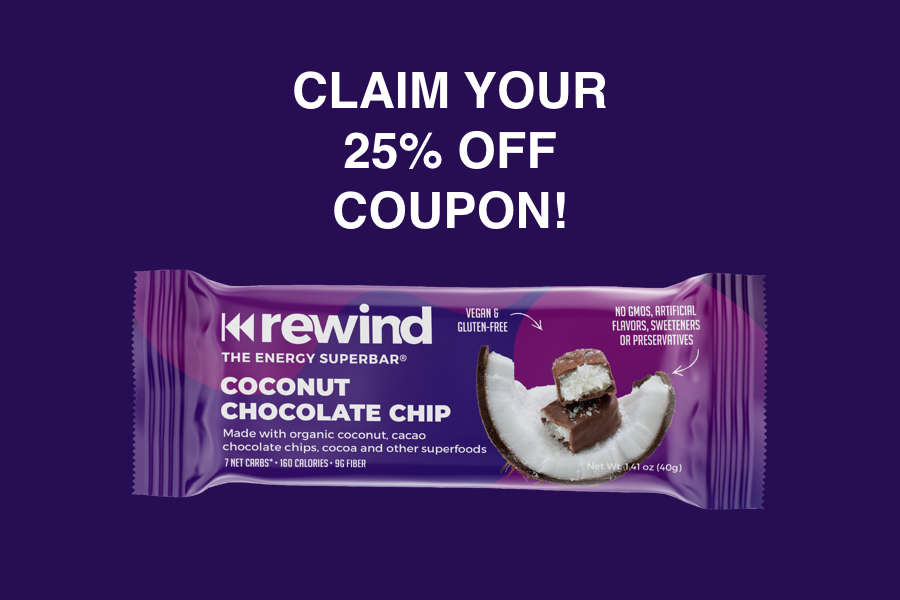 Eating heathy on-the-go isn't easy. Because "most" bars are either filled with chemicals, sugar alcohol, or inflammatory ingredients like soy or dairy.

Well, that's officially in the past. Meet the Rewind Superbar. The world's first (and only) 100% gluten-free, vegan Superbar® made entirely with superfoods that taste sooo good - you're going to be shocked.

But don't take my word for it - simply enter your email to try your first box at 25% off.



BABY GOT BARS!
The "other" bar companies aren't very happy.

In fact, one had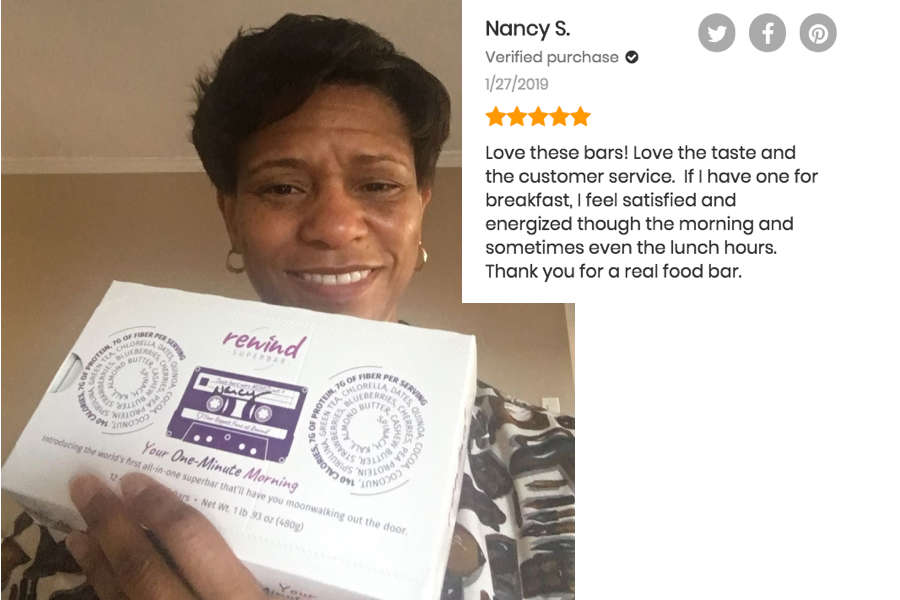 YOUR ON-THE-GO SNACK-HACK.
Smoothies are great, but they're a pain to make. And they're a fortune at smoothie shops.

Which is why Coconut Chocolate Chip is about to become your best friend.

Made entirely with superfoods. 9 grams of heart-healthy fiber. Just 160 calories. Vegan, Gluten-Free. And only 7 NET carbs - it's a perfect on-the-go snack to keep you full for hours.
Try a box (or 10!) at a special discount. Just enter your best email below to instantly get your coupon for 25% off your first order!