INTRODUCING.. YOUR NEW ON-THE-GO "SNACK HACK"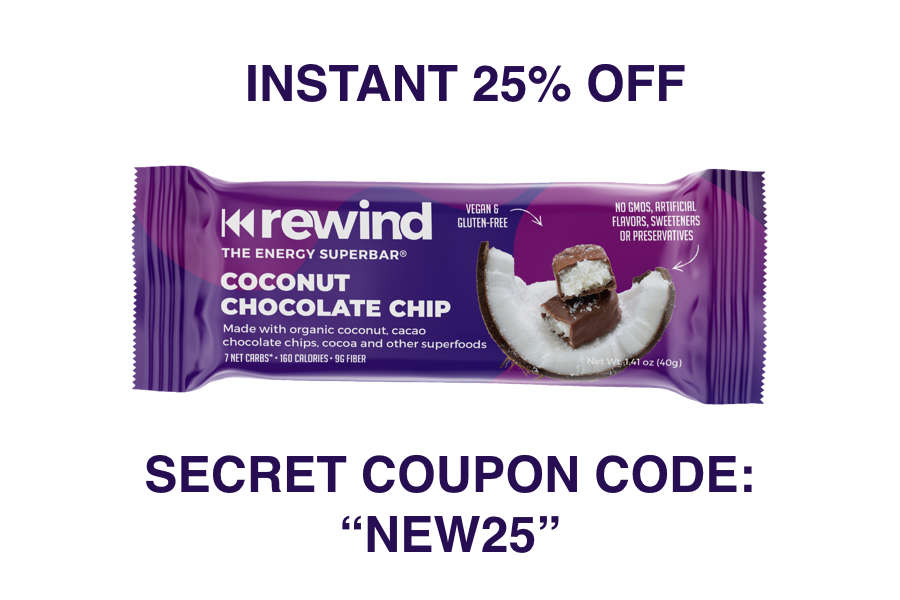 BABY GOT BARS!
Try our brand-new Coconut Chocolate Chip energy superbar for 25% off! They're √gluten-free, √ vegan, √ 160 calories √ 9 grams of fiber and protein, √ just 7 NET carbs, √ NO artificial sweeteners, flavors or colors, √ NO soy, √ NO dairy, √ NO sugar alcohol, √ NO gmos and √ NO fillers.

They're chewy and guaranteed to blow you away with their deliciousness! Seriously, you gotta try one.

If you're a first time customer - click the button and use coupon code: NEW25 at checkout to get 25% off your entire order!
YES, I'M READY TO TRY =>